20 British Emcees To Watch In 2020
It's set to be another strong year for UK lyricism.
BY JOSEPH JP PATTERSON, JAMES KEITH, TOBI OKE, ETHAN HERLOCK, ELLE EVANSJan 23, 2020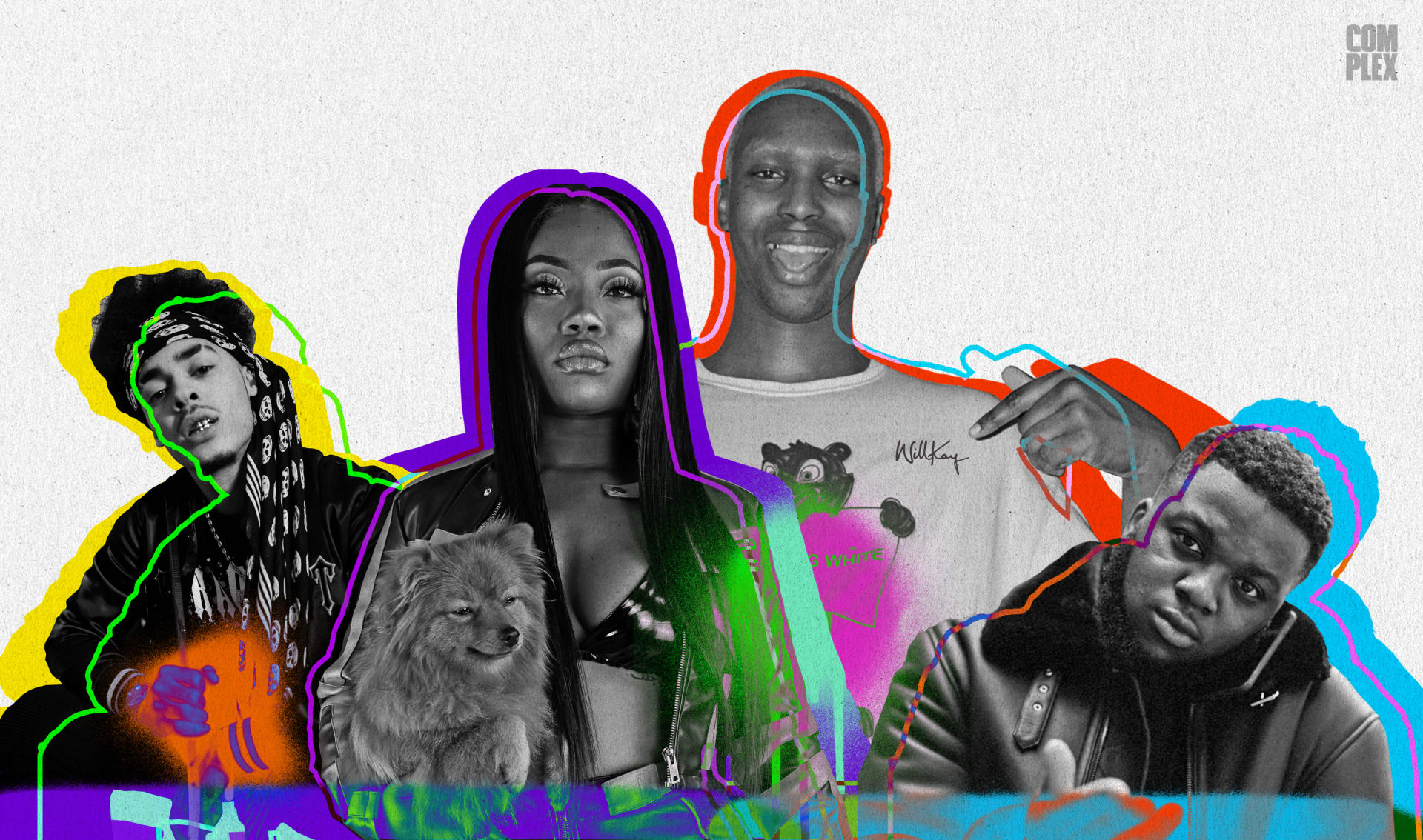 After grime's mid-2010s resurgence put British MCs on the global stage, switching international rap fans onto the power of British voices with unashamedly British accents, UK rap, drill and the rest picked up the torch and ran with it. Now, safe in the knowledge that foreign praise is a bonus and not the be-all and end-all, UK artists are emboldened with a newfound confidence in their own identity. So much so, that "sounding American" is now a hindrance rather than an asset. With that, we've seen the full gamut of what our homegrown emcees are capable of. Nothing's off the table. Where 2019 saw rappers flirt with Afrobeats, bashment, jazz and even punk, this year is going to see them dive headlong into more and more unexpected avenues. From now on, hearing a saxophone in a J Hus tune or a tough-talking punk on a Snowy tune is going to be the rule, not the exception.
That goes double for the UK drill scene. While rap has been more open to cross-pollenation, drill remains in its infancy as the scene thrashes out the blueprints and lays the foundations—but that could all change this year. Already a few of the drill scene's more established players like Skengdo x AM have been trying out new things, but you can bet the rest will follow suit and push that trend into overdrive.
Here are 20 UK lyricists to watch in 2020.
---
S1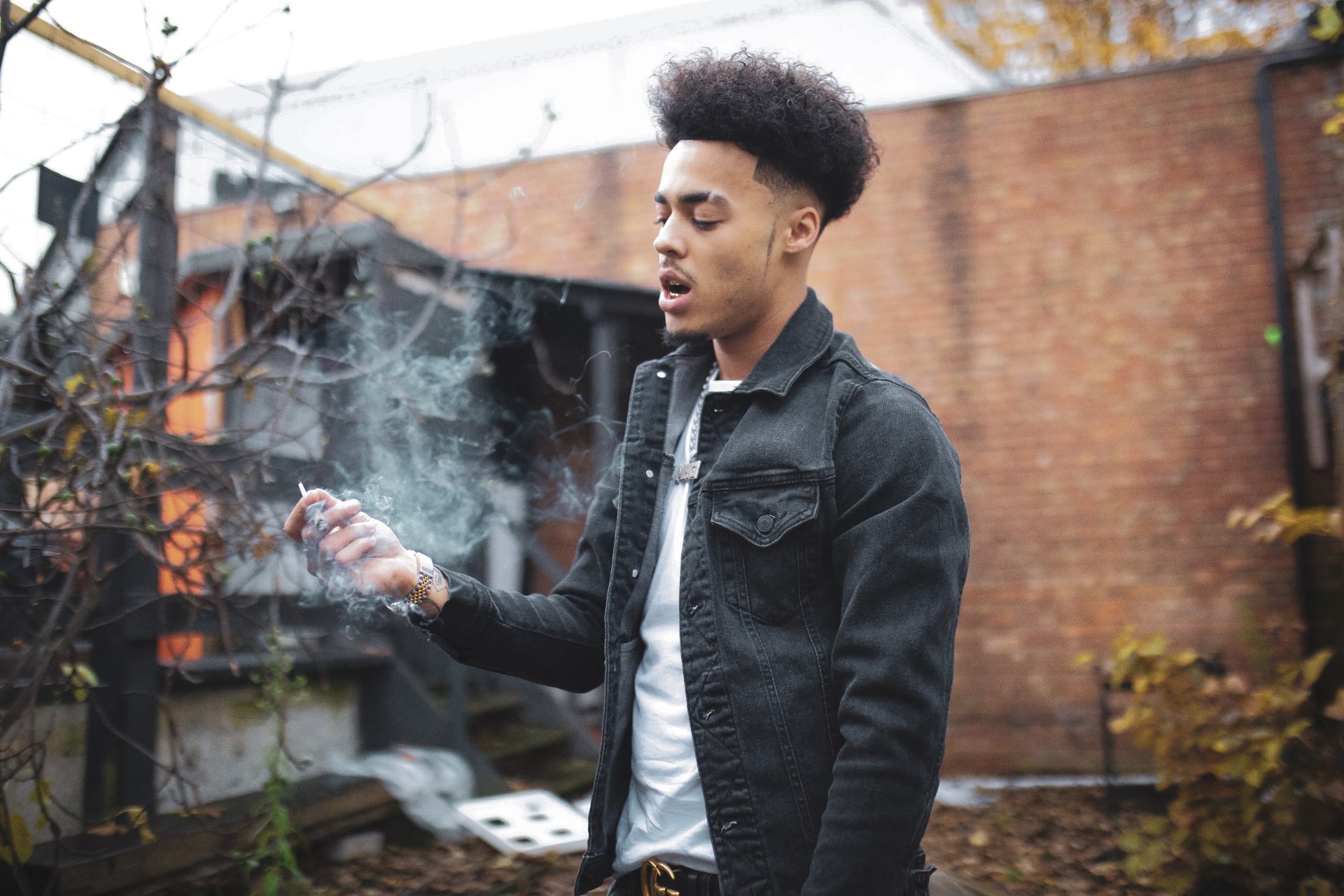 S1, who was recently snapped up by Tinie Tempah's Disturbing London imprint, is injecting fun into the stern-faced UK drill scene. The rapper's rapid-fire, dancehall-inspired flow is usually matched with dance routines—which isn't the norm for drillers—but these factors have put the West Londoner in a lane all his own with the potential to shake up the game in major ways. His heart's in the right place, too: talking with TRENCH last year, S1 said that his main aim now is to make sure his family's financially stable. With values like that, you can't help but root for the kid. Be sure to check out S1's Tim & Barry session for more eclectic flavours. —Joseph 'JP' Patterson
Shaybo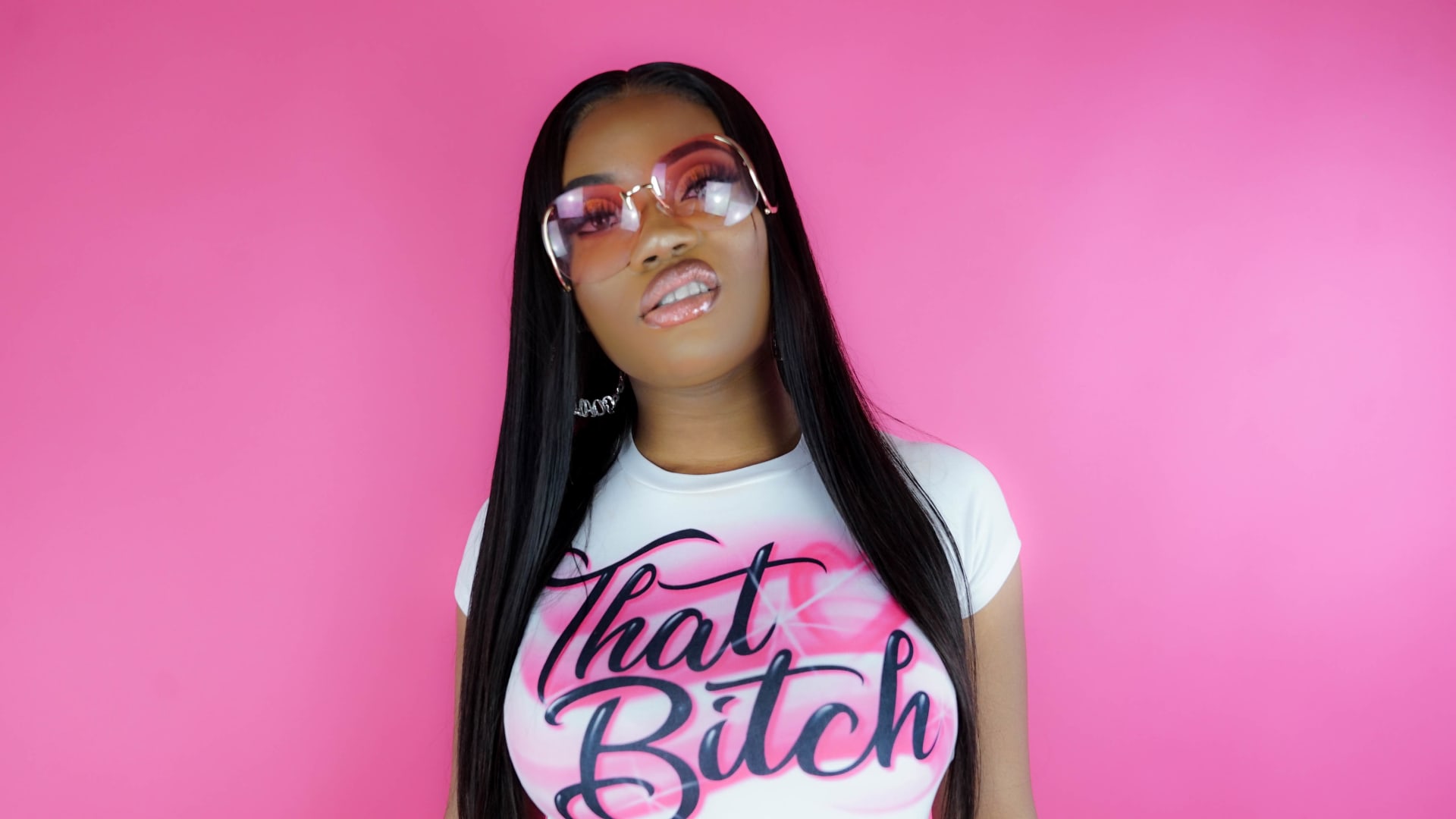 Shaybo should be no stranger to keen observers of the road rap scene. Brief glimpses of the South London rapper's potential can be seen as far back as 2011, followed by inactive spells. But as she stepped up to the Hardest Bars mic last year, Shaybo dropped a masterclass of playful, twisting flows with crystal-clear delivery and splashes of Yoruba thrown in for good measure. Fresh from putting us on notice, there's no better time for Shayon Brown to make her presence truly known. —Tobi Oke
M.I.C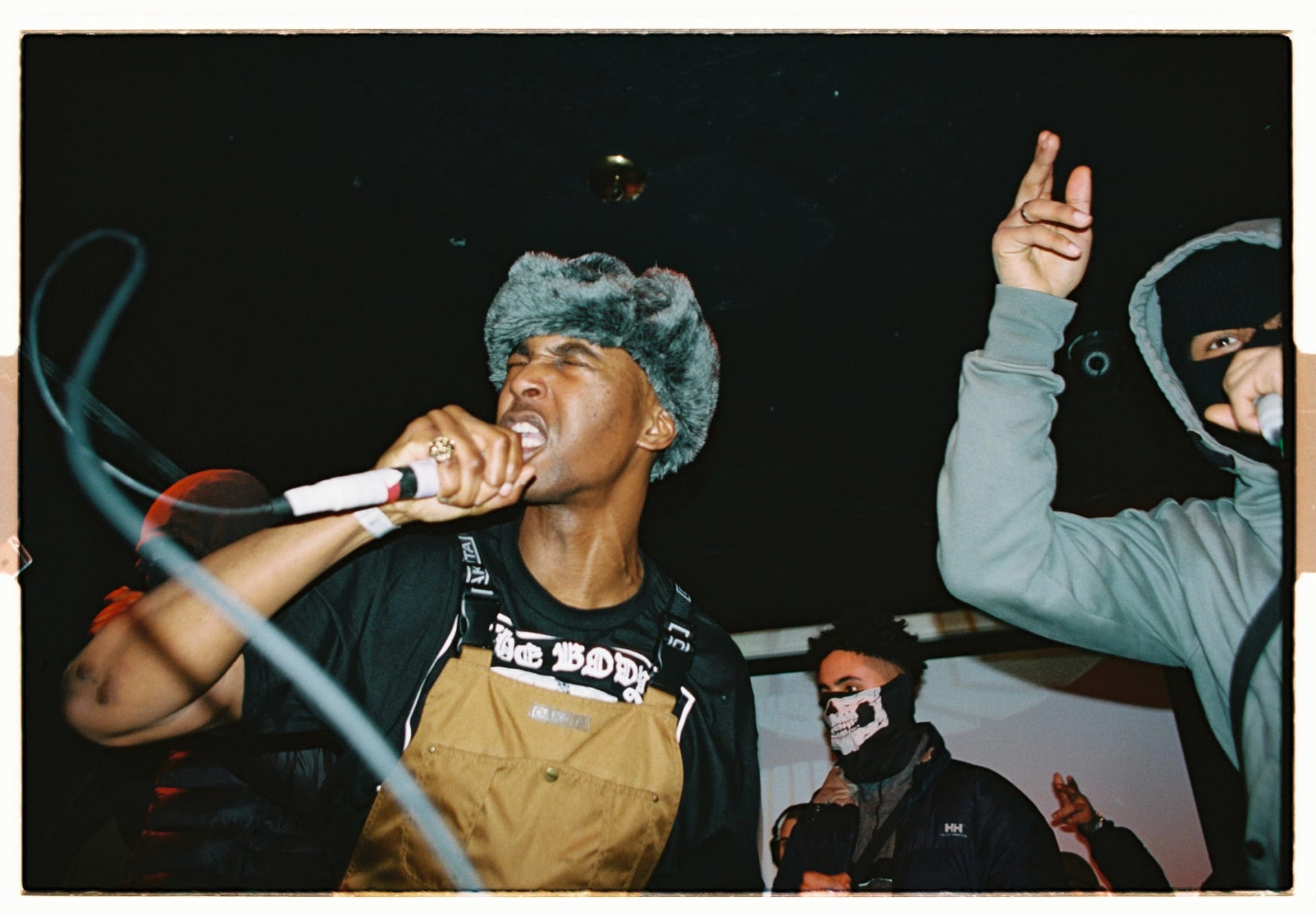 Have you ever seen a grime emcee in a tan suit, eyebrows dyed blond, pulling a screwface as a violin introduces his birthday set? If not, then you're sleeping on M.I.C, who's fast becoming one of the most exciting and challenging voices in the scene. Ironically, the North Londoner prefers to rep 'Grime II'—a movement that's more emblematic of a new era than a sub-genre—and it seems that people are starting to pay attention: M.I.C has a rare Jme co-sign to his name and his single, "Afropunk, Atlanta", was played on Frank Ocean's blonded RADIO. This mic-man, who sometimes wears make-up, possesses a refreshing take on the transgressive genre, and with his upcoming debut LP Duskrunner, he could show the naysayers that Grime II has already grown a life of its own. —Ethan Herlock
Blanco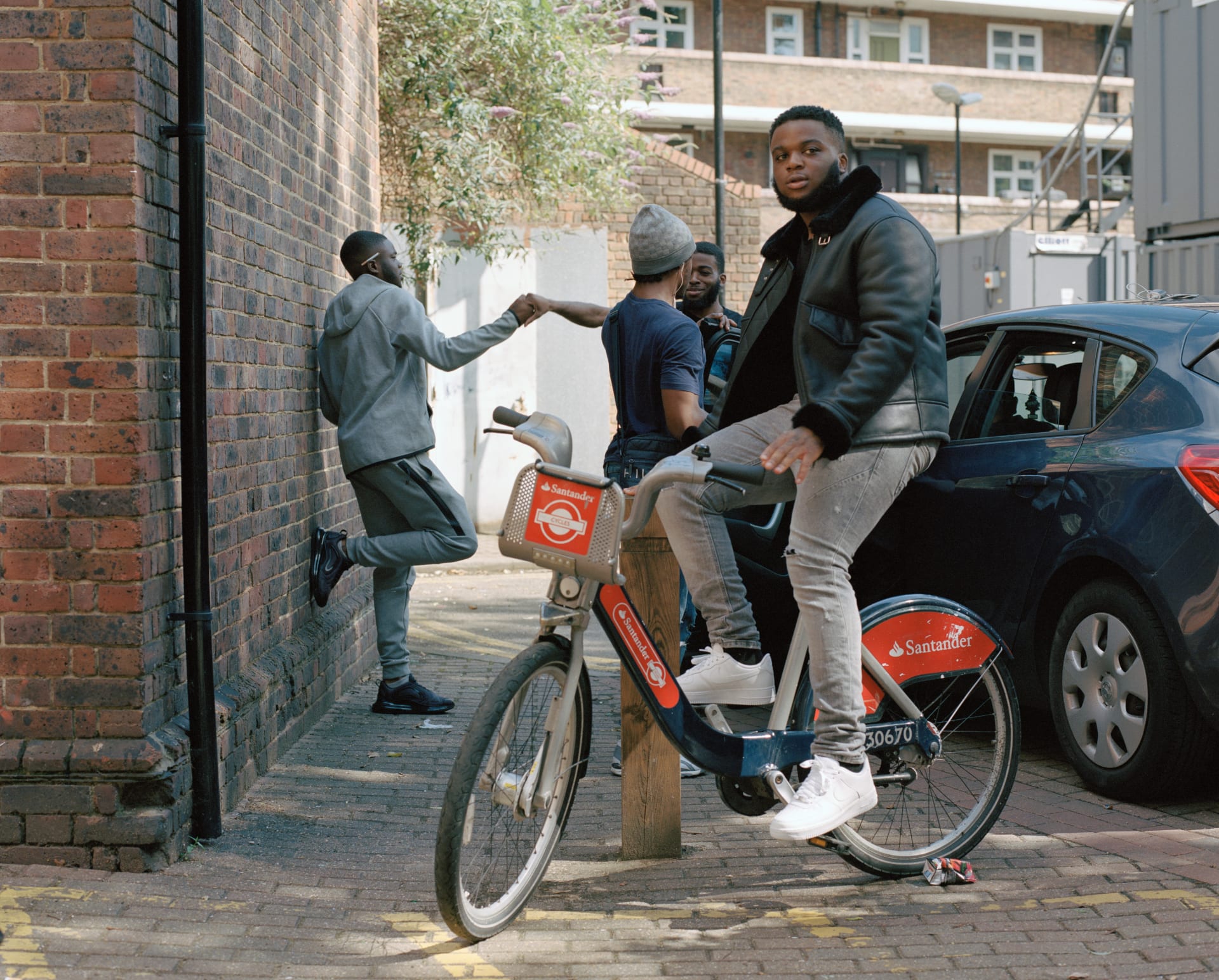 This husky-toned rhymer is one of UK music's best-kept secrets. A member of famed drill outfit Harlem Spartans, Blanco, 20, has been putting in work on a solo tip for the past 18 months to a crowd that grows with every release. The Kennington-raised rapper—who holds one of the most unique styles right now—has shown us that he's a versatile one, able to cater to the ladies ("Pull Up") and street kids ("Saloman Rondon") with total ease. (His collaborative track with Dr Vades, "Ringtone", was also one of last year's most slept-on gems.) Stay tuned for a full project from Blanco in 2020. —Joseph 'JP' Patterson
FFSYTHO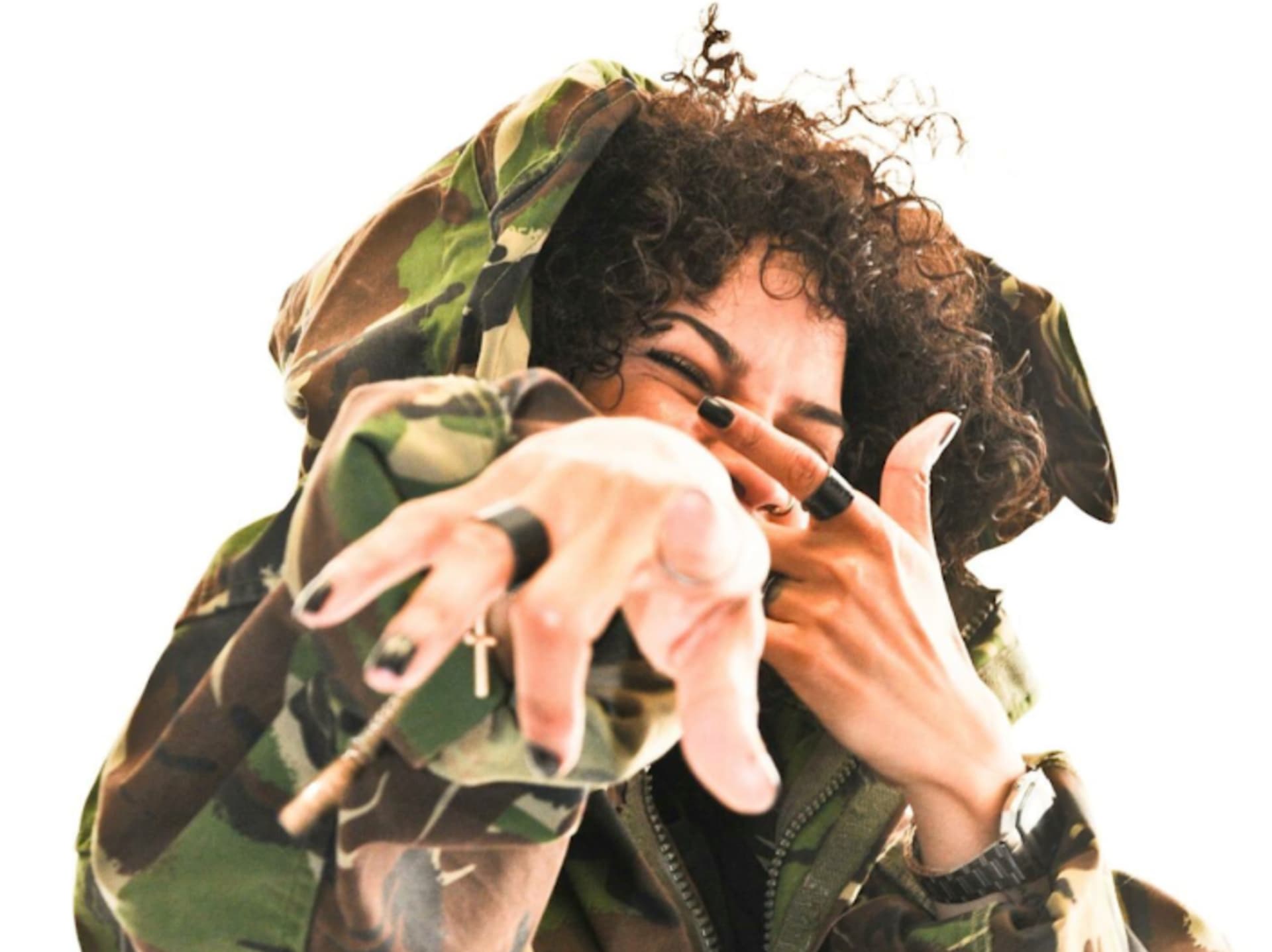 Northampton's FFSYTHO has turned many-a-head since entering the scene in 2018, with her self-titled single produced by Champion and Terror Danjah, and it's no mystery why she's striking such a chord with grime fans. Like many before her, this MC cut her teeth tearing down radio sets in her local area, and her ability to rattle off reloadables in such quick succession is clearly a skill she perfected through said grime ritual. "Bop Through Ya Manor", her biggest drop yet, remains a signature tune and a perfect example of her countless quotables. "I'm a right little madam when I'm speaking my mind," she warns us, and the evidence is all there for us to see. FFSYTHO has made it her business to stay at the forefront of our consciousness, so go on and let her in.
—James Keith
Tunde
Manchester is currently a hotbed for UK talent, and Chorlton rapper Tunde is ready to see his name up in lights next. Born to British and Nigerian parents, 25-year-old Tunde's career has been in honour of a close friend that passed away some years back—who also did music. Now in the swing of things, Tunde's strong Manc accent and confidence on mic lets you know from the jump that he reps 0161 to the fullest, proving you can be from up North and be about that business too. Racking up millions of plays in freestyles alone, he's set himself up to become the next big thing to come out of his city. —Joseph 'JP' Patterson
SBK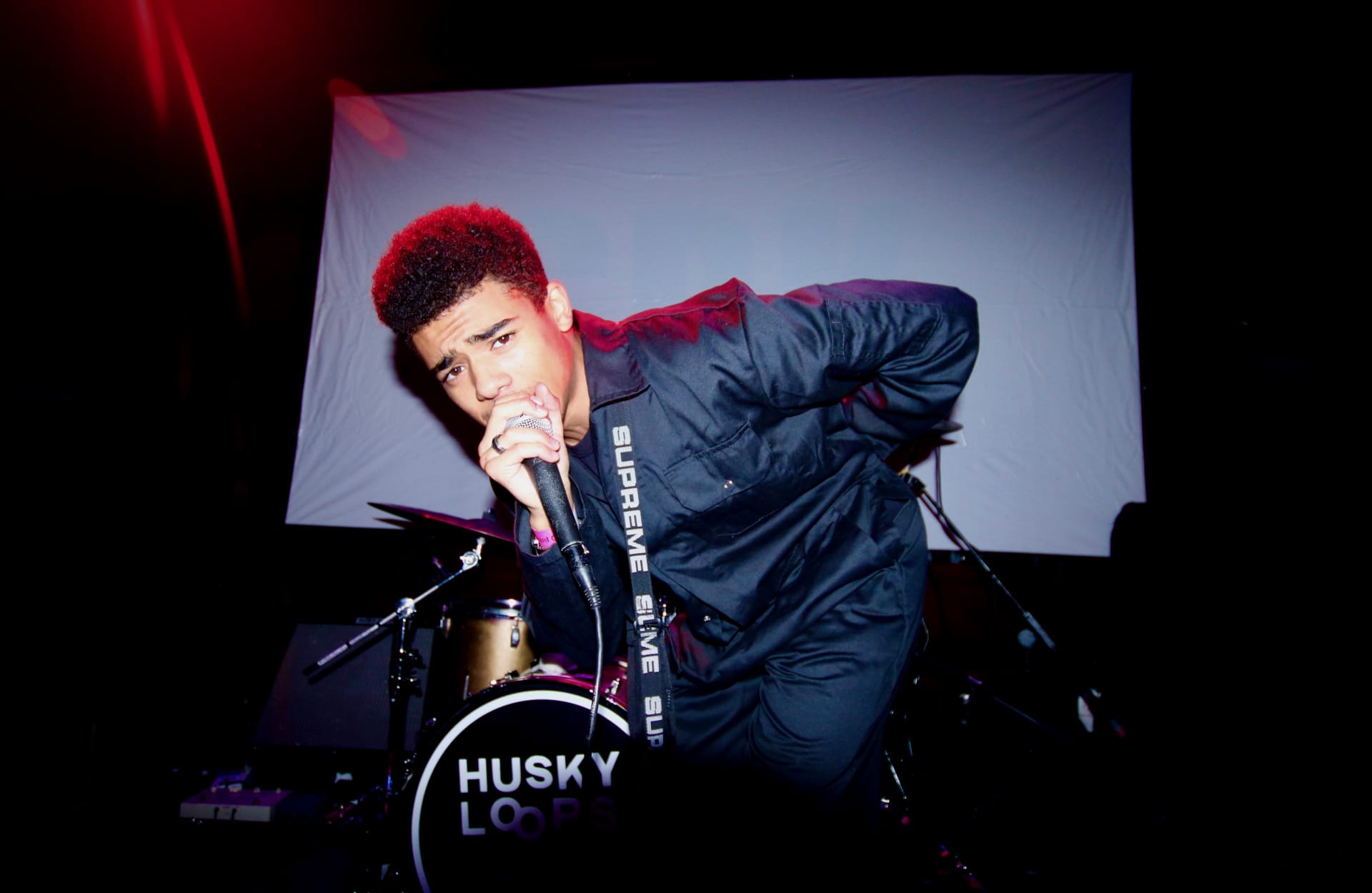 Up until recently, Stevenage might not have been a town you'd immediately associate with grime, but that definitely changed with the arrival of SBK. Despite being barely 18 years old, he has been grinding for a good few years and his work rate is astounding, both as an MC and producer. Since 2018, SBK has given fans at least one new EP every single year—SBK and 22 Riddims Vol. 1 in 2018, 22 Riddims Vol. 2 and In Grime We Trust in 2019, and then this year's Level Up—all making for an impressive run of projects, and he's packed in a lot more besides. Between these projects, it's been a pretty much constant stream of singles, radio appearances and freestyles. "Lost", "Window" and "Working" stand out as gems at the top of consistently on-the-money releases, and his radio appearances never fail to draw big streaming numbers. After shining on the recent Lord Of The Mics 8, the future of grime is in safe hands with SBK around. —James Keith
Just Banco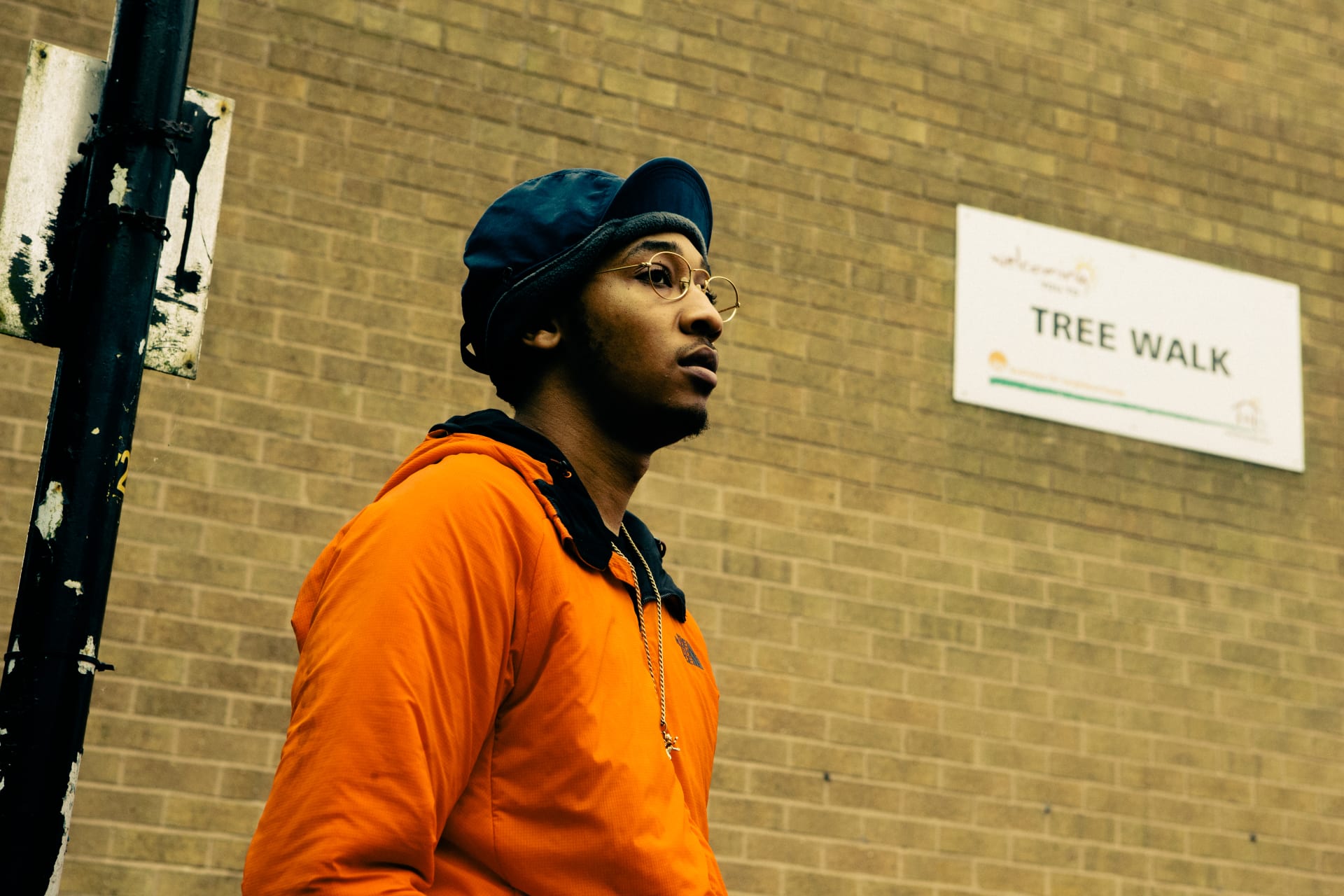 Manchester-born Just Banco blends rap, trap and R&B to create a sound that he likes to call "trapanese." Growing up on the likes of Mobb Deep, The Game, Snoop and Missy Elliott, all of these show subtle influences throughout his music. Just Banco's early hits, such as 2017's "Can't Stay", helped set him on his way—but it's been the recent releases of his more melodic offerings like "The Walking Dead" and "Sweet Like Sorbet" that made us all pay attention. 0161's got another one! —Elle Evans
Kamakaze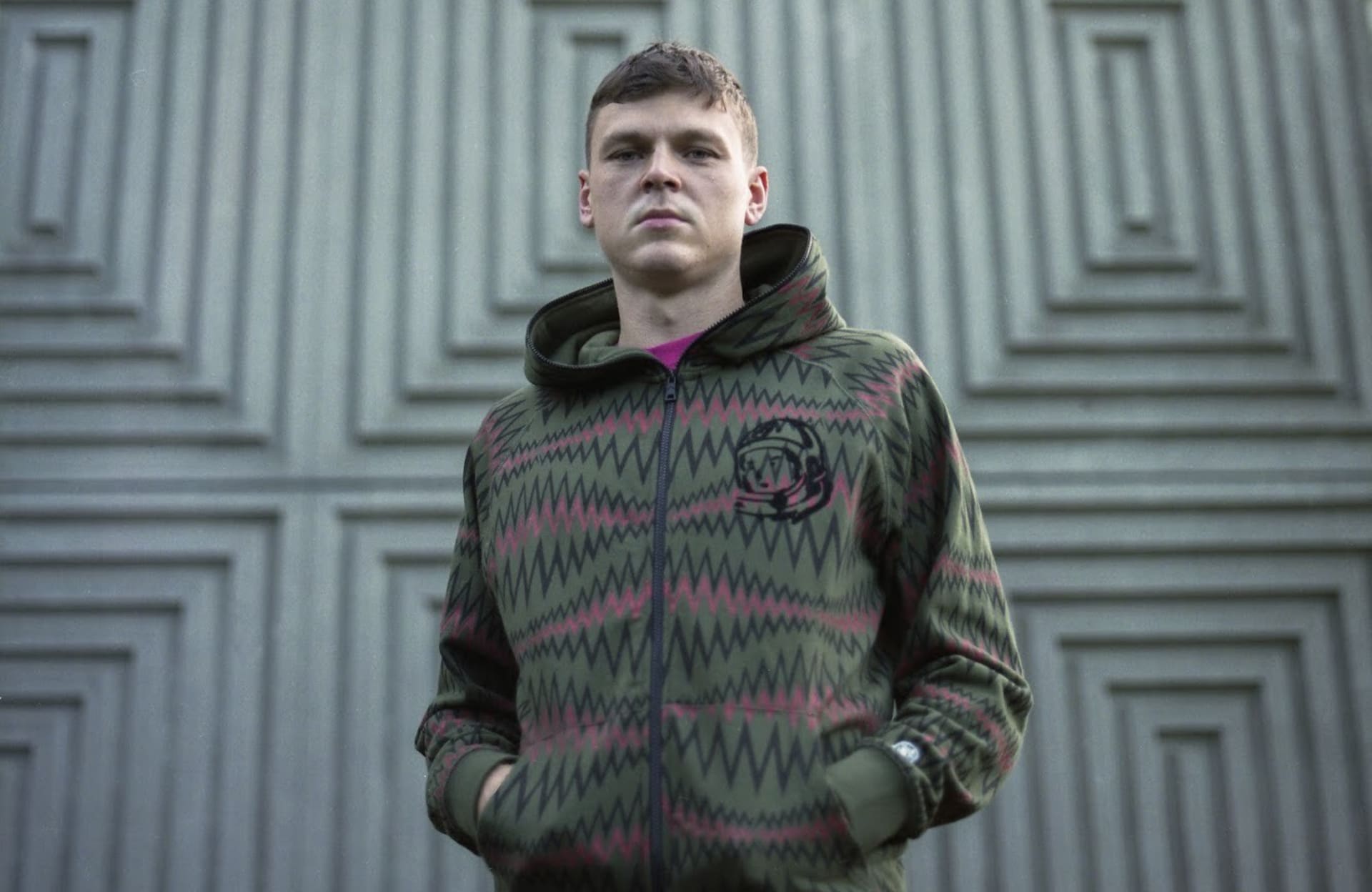 Professional footballer by day, grime sheller by night: Leicester's Kamakaze is living the dream. For some, juggling these two worlds could end up becoming a burden, but the man born Matthew Robinson has made sure that neither of his childhood passions slip, putting in just as much effort on the pitch as he does in the booth. And with four strong projects—Royal Blud (1 & 2), Wavey Shirt Wednesday and Facts Not Fiction—under his belt, Kamakaze is finally starting to get the props he deserves. LC stand up! —Joseph 'JP' Patterson
Dutchavelli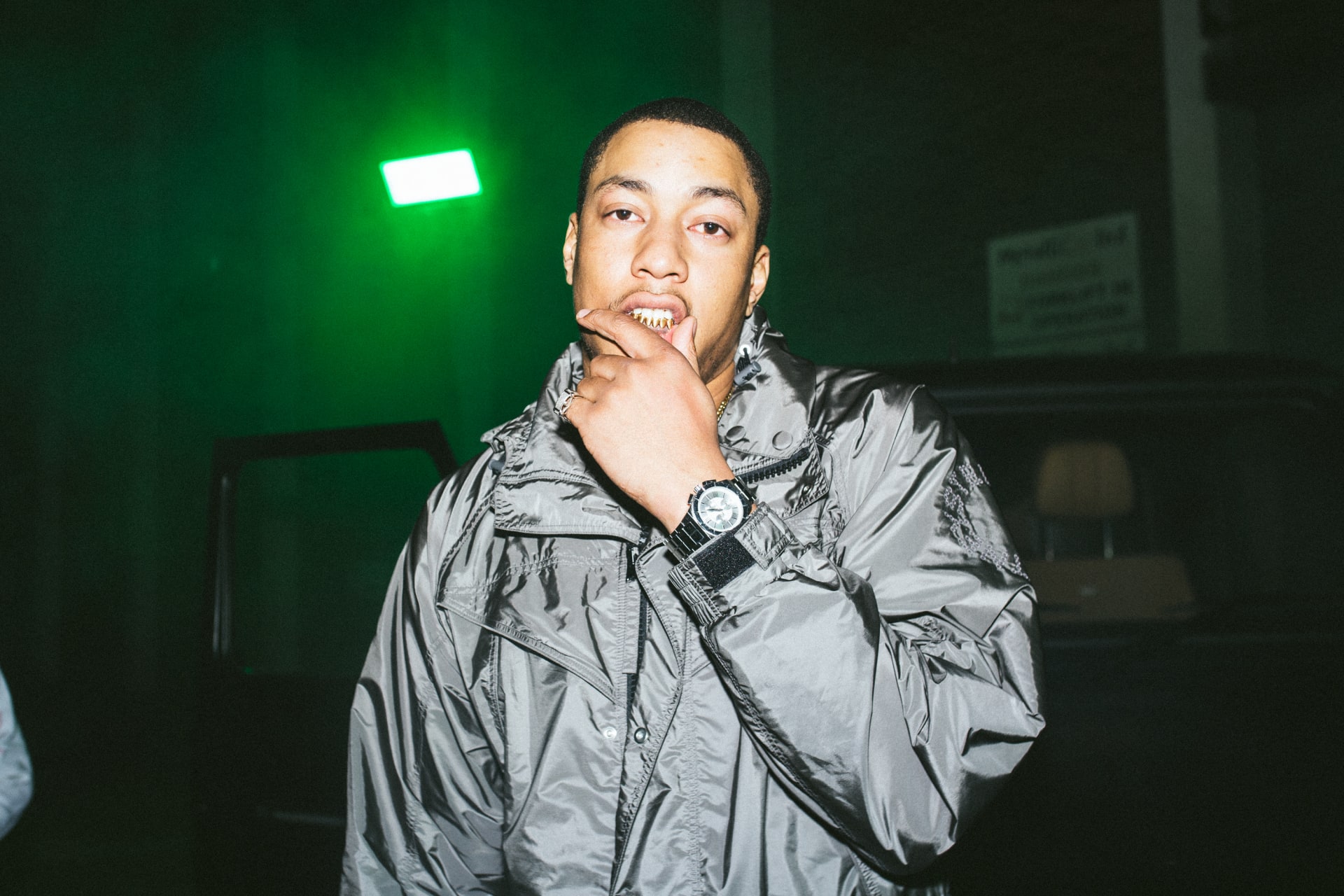 Gravel-toned spitter Dutchavelli has been grinding for a few years now, but something tells us 2020 will be the year it all makes sense. Kicking off the year with his monster-of-a-drill number "Only If You Knew", Dutch layers the beat with his trademark bristly tone but with more hunger than ever before. With Pro Green and Footsie collabs already in the bag—and a sister in Stefflon Don supporting the cause—Dutchavelli, who just got home from a stint behind bars, has what it takes to reach the next level if he remains as focused and hungry as his latest work shows. —Elle Evans
OFB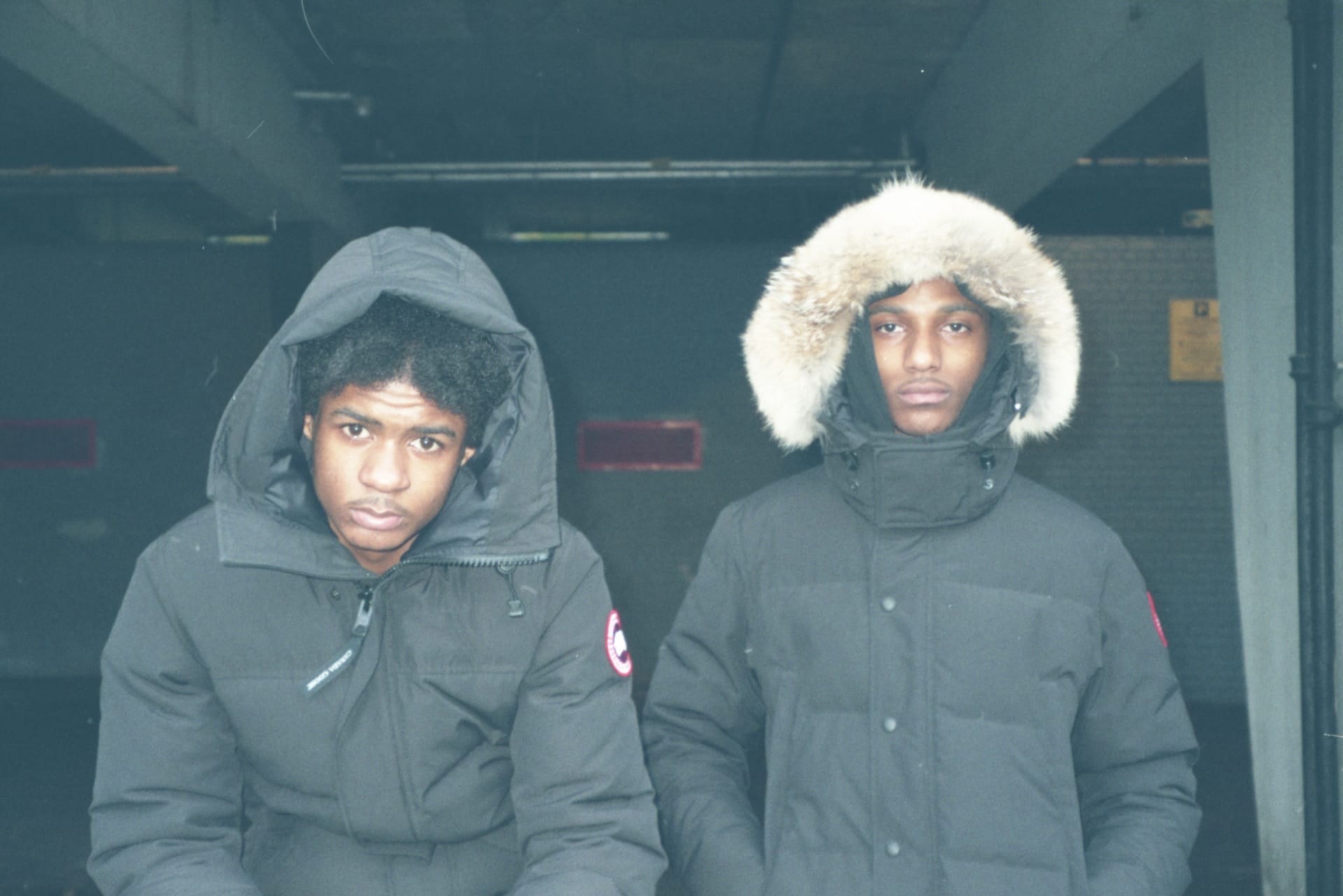 Last year, drill don Headie One tweeted about seeing his council estate change into an empire. He was talking about Tottenham's Broadwater Farm Estate, notorious for the 1985 riots that killed a police officer and pushed once again into the media after the police murdered Mark Duggan in 2011. OFB (Original Farm Boys) have the talent to turn that vision into a reality. Double Lz and Bandokay's chemistry grows stronger with every release—despite SJ's incarceration—but they also have a deeper foundation, with rappers Lowkey, Kush, Munie and Dezzie. Each member brings their own characteristics that mesh extremely well, from their collective projects (Frontstreet) to their own individual work. OFB have a lot of important things to say, and this year will see them continue to share their harsh realities through the medium of drill. —Ethan Herlock
Dibo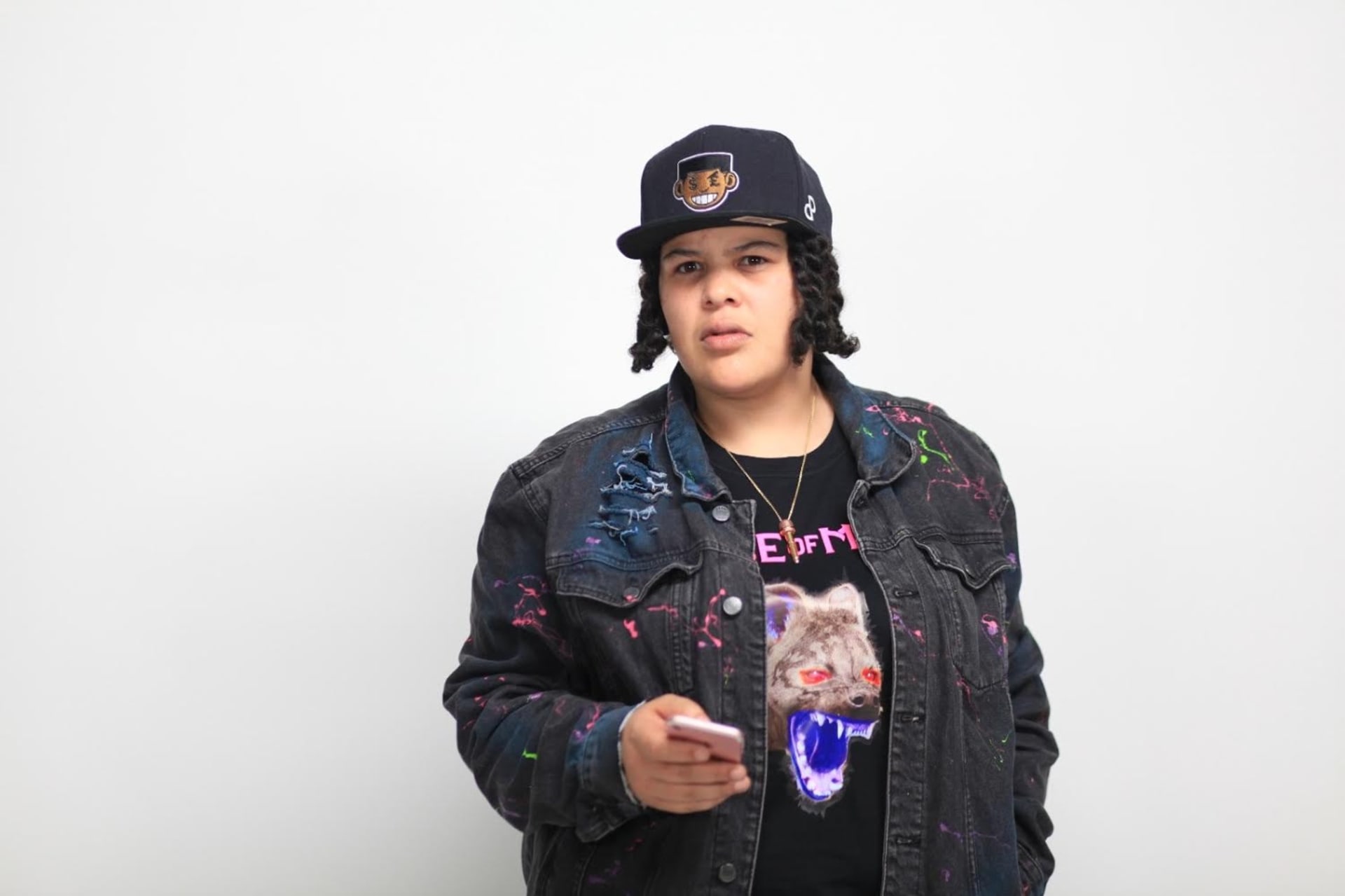 Luton's Dibo may only have two tunes to her name, but she's had a flawless run. Influenced by the hyper-lyrical, cerebral rhymes of Wretch 32 and the like, Dibo first started to dabble in music at the tender age of 13 and has spent the following decade working herself to the bone. Few traces remain of her first official drop, which came in 2016, but two years later she won Margs' Pen Game challenge, earning her a healthy fanbase and her first taste of critical acclaim. Since then, she's kept us fully stocked with material: studio singles "Da Come Up" and "Local" impressed in a big way, but it was her string of freestyles through 2018 (most notably the "Pain" freestyle) and 2019 that really put her on the map. Her subject matter generally revolves around street politics, mixed in with unflinching tales of her own personal struggles. But there's no glorification here, just straight honesty and the kind of ravenous hunger that makes a good rapper a great one. —James Keith
Finn Foxell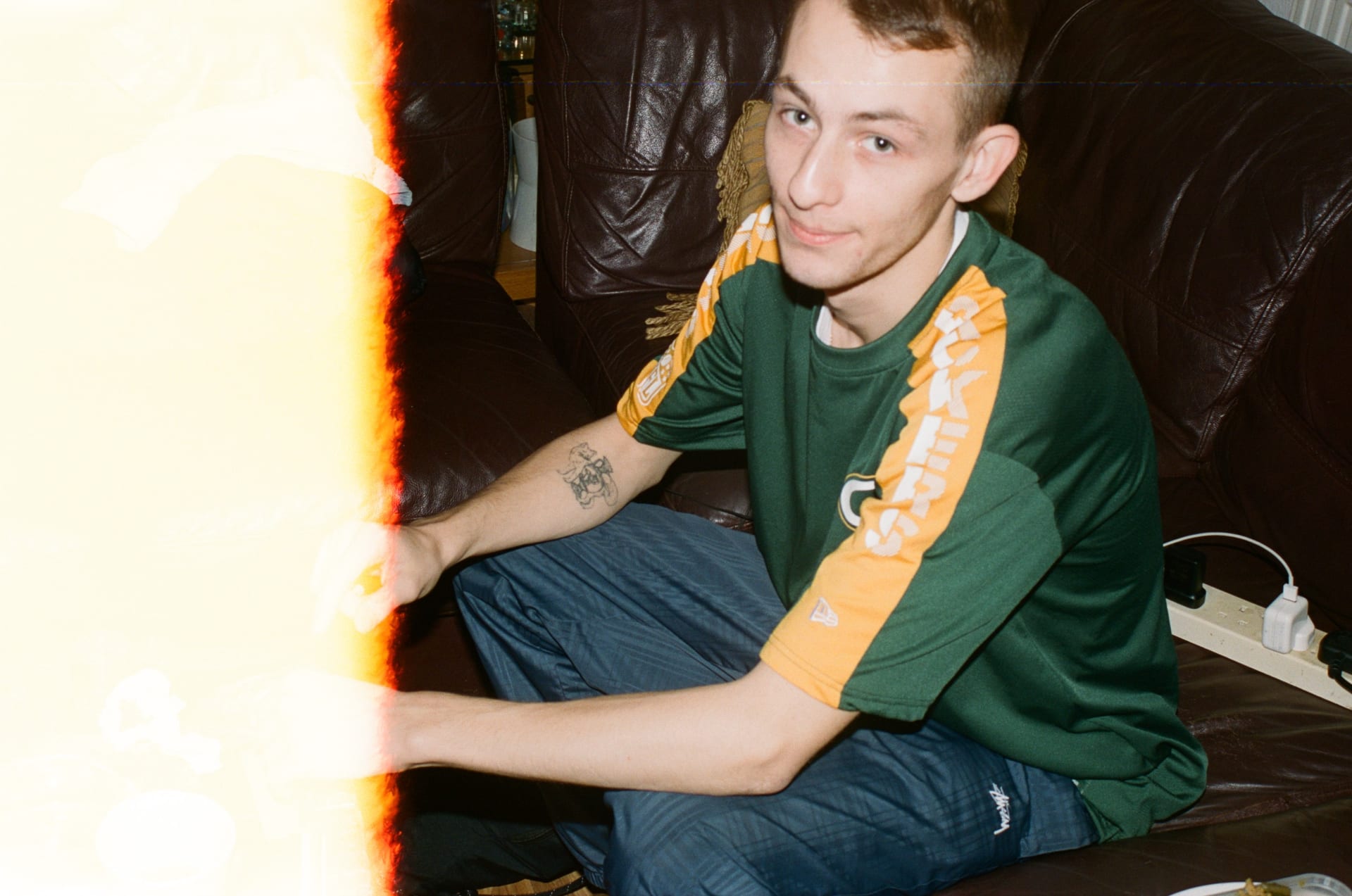 It's still early days for West London's Finn Foxell, but he's already built up a strong cult following. Finn's latest project, Good Tea, saw him incorporate everything from UKG and house to cloud-rap as he flexes his deep tone and bars about everyday life. Tracks like "What For" and "Piece Of Mind", featuring Nayana Iz's silky vocals, have become fan faves and the whole EP gives you a real insight into the type of artist he is. Expect to see Finn Foxell's name more as the year unfolds. —Elle Evans
KO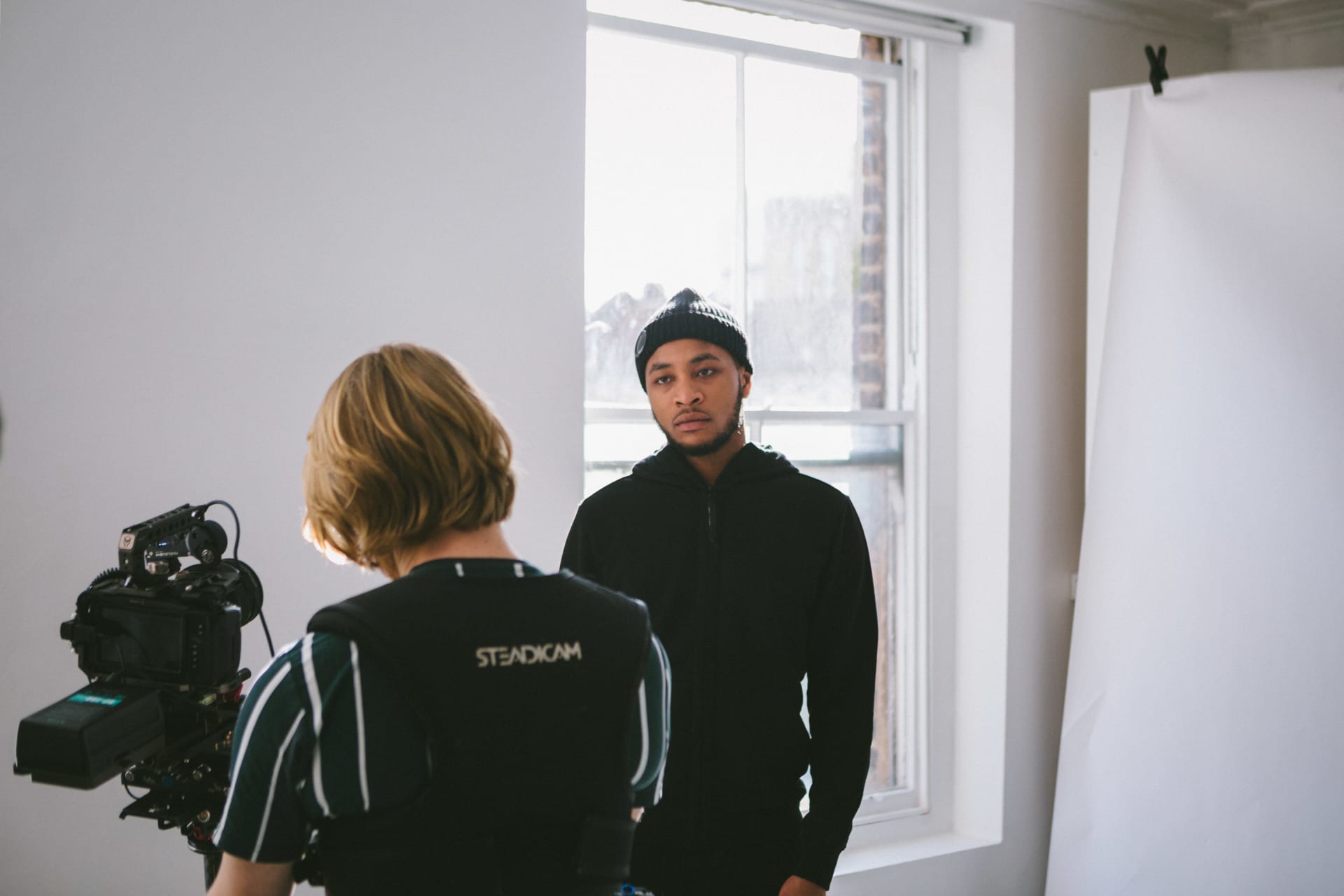 When Homerton's KO dropped his long-awaited Daily Duppy freestyle, fans pondered on how the video editor managed to visually fit all of the punchlines being thrown at us. KO makes that feat look effortless with his storytelling that's poignant and dexterous. The rapper became one of the flag-bearers in UK drill due to his prodigious skill to fit in complex rhymes and metaphors that breathe life into his music without making him sound like a walking thesaurus. This is showcased in his latest mixtape, Drilliam Shakespeare, with songs like "I Was" and "Where I'm From", which champions his novelistic storytelling, reflects on his triumphs and darkest lows, all while embracing the "crud" that made UK drill so hard to ignore in the first place. —Ethan Herlock
Berna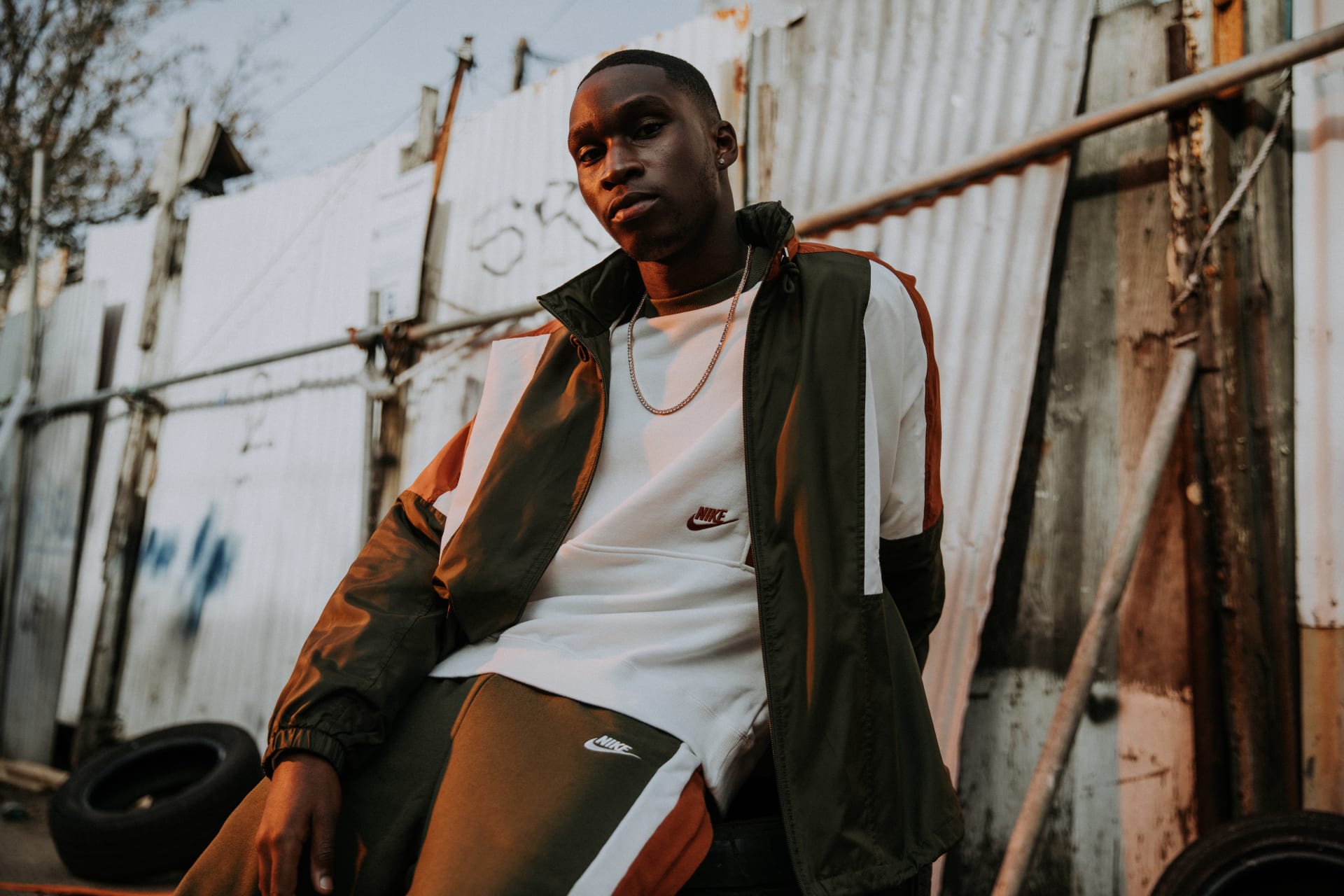 It's a gift and a curse when a freestyle goes viral, as that early attention can sometimes overshadow future output and box an artist into one style. Introduced via freestyle platform BL@CKBOX in 2016, East London's Berna skimmed flows over instrumentals, dipping in and out of tight pockets with ease. Choosing to develop at his own pace, tracks like "Litty" and "Council State Of Mind" are shining examples of his evolution. 2020 will be a defining year for the rapper as he looks to combine potential with purpose. —Tobi Oke
Rushy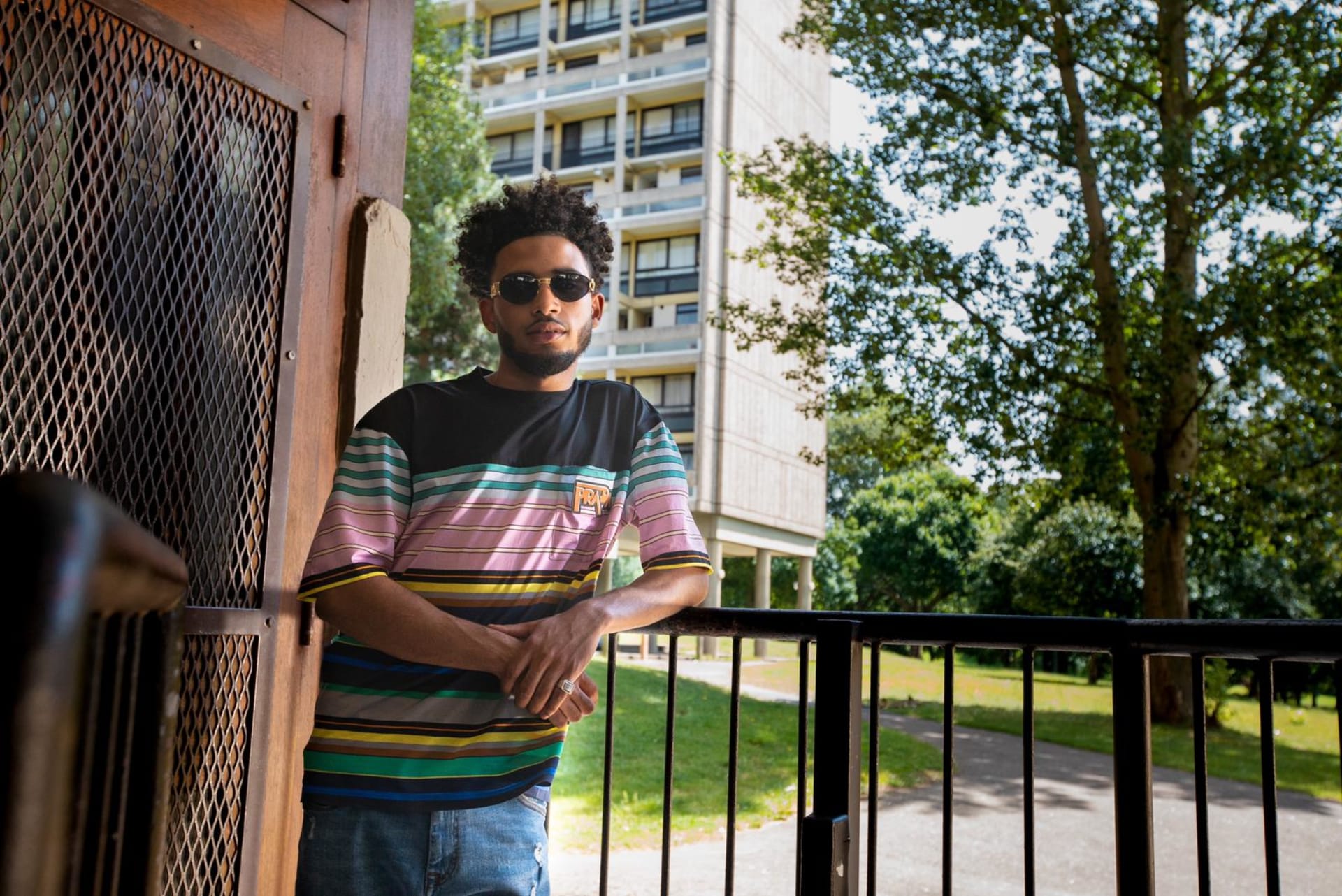 Though his output has so far been sporadic, West London's own Rushy still has the golden touch, tying his bouncy flows and patterns into brilliant singles like "Trippidy Trap" "Hi! Bye!" and "ATM" over the past year. A member of creative collective Straight 3, alongside RomyJo and Lano, expect the crew and its affiliates to become more visible as Rushy takes a stronger stand in the British rap arena. —Tobi Oke
Hakkz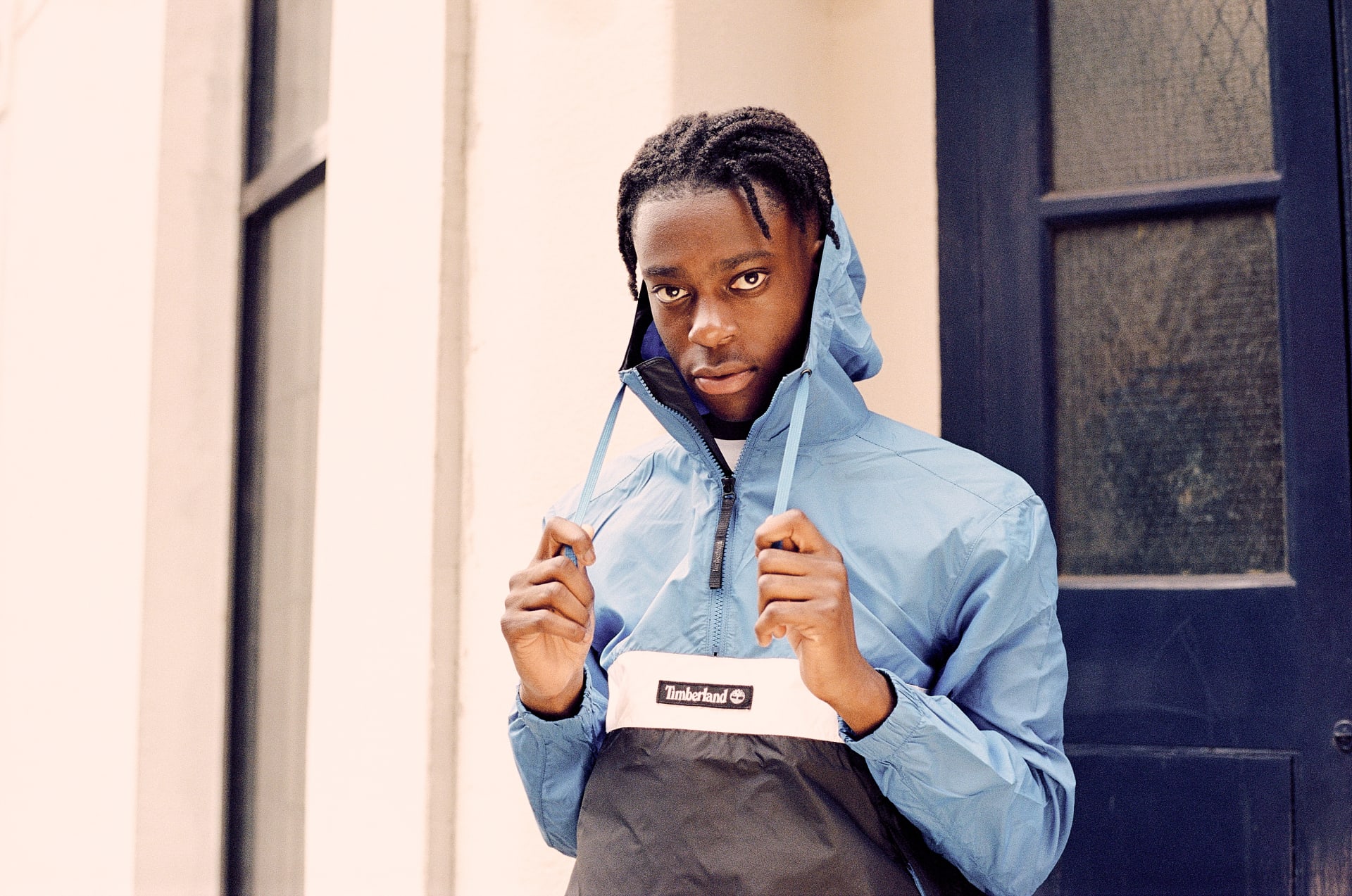 Born and raised in Dagenham, Hakkz is all but guaranteed to dominate the charts and the airwaves in 2020 with his earworm hooks and quick-witted flows. As is often the case with most UK rappers taking over the underground and the mainstream, Hakkz's influences come from a few different places. A natural on both sides of the booth, the producer and rapper stirs in heavy doses of Afrobeats and dancehall into his heady, infectious brand of rap. And his hit-rate, given his few years in the game, is astounding. His first two crowd-pleasers came almost immediately with "Nobu" and "Hypnotized", both soaked in Afro-leaning sounds with deep, laid-back grooves and unforgettable hooks. From there, he's only gone from strength to strength and last year's "Again & Again" is the latest jewel in an increasingly icy crown.
M1llionz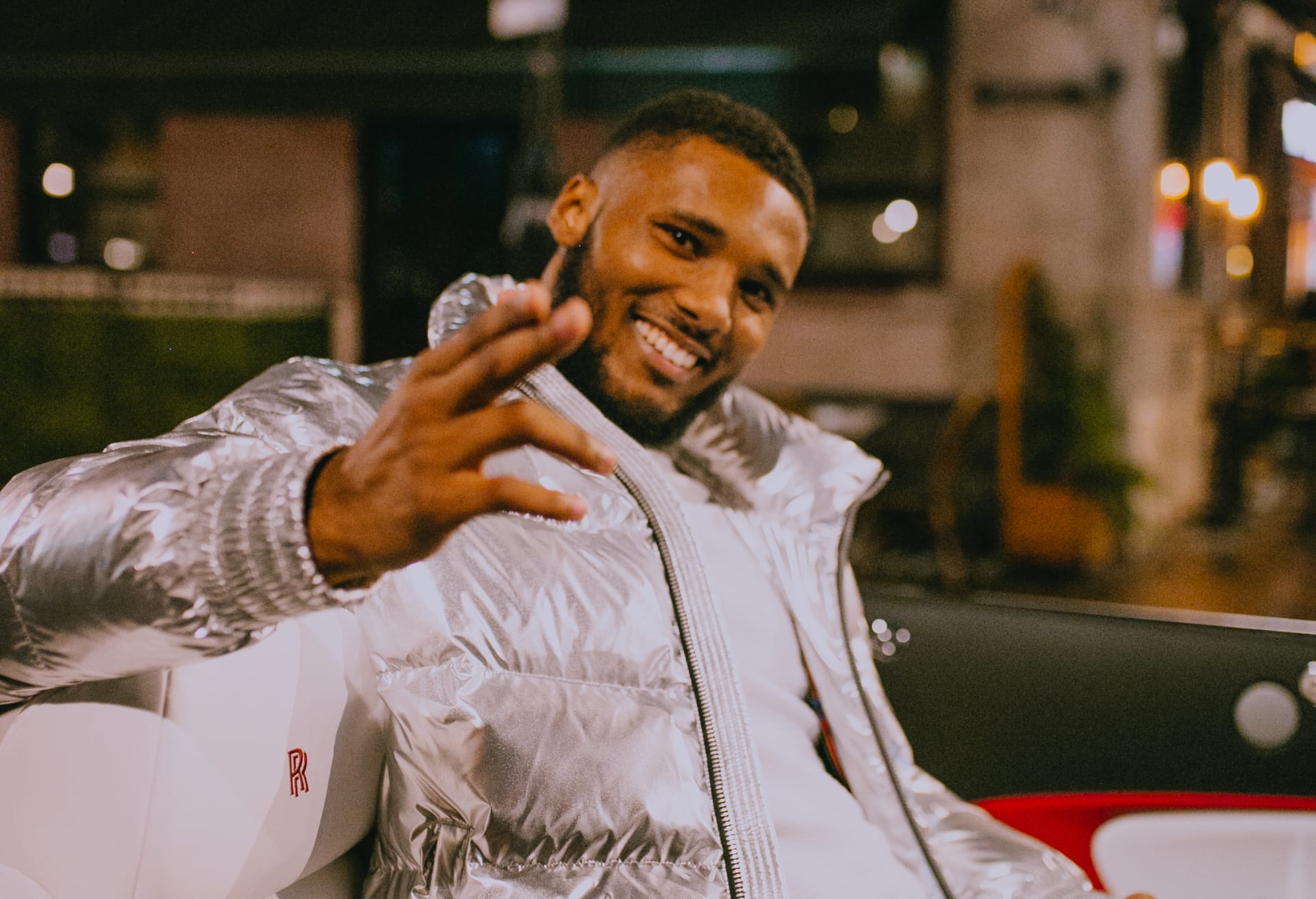 Repping North West Birmingham, M1llionz has been heating up the Midlands streets with his fusion of UK drill and trap-rap, and now it's time for the rest of us to tune in. With a similar-sounding cadence to Headie One, his accented flow makes all the difference, making him truly a one of one. After only a few months in the game, M1llionz has picked up some major co-signsand is fast becoming one of drill's hottest names to know. Recent drop "HDC" has set the level high for the newcomer—further proof of why you need him on your radar all year round. —Elle Evans
Mastermind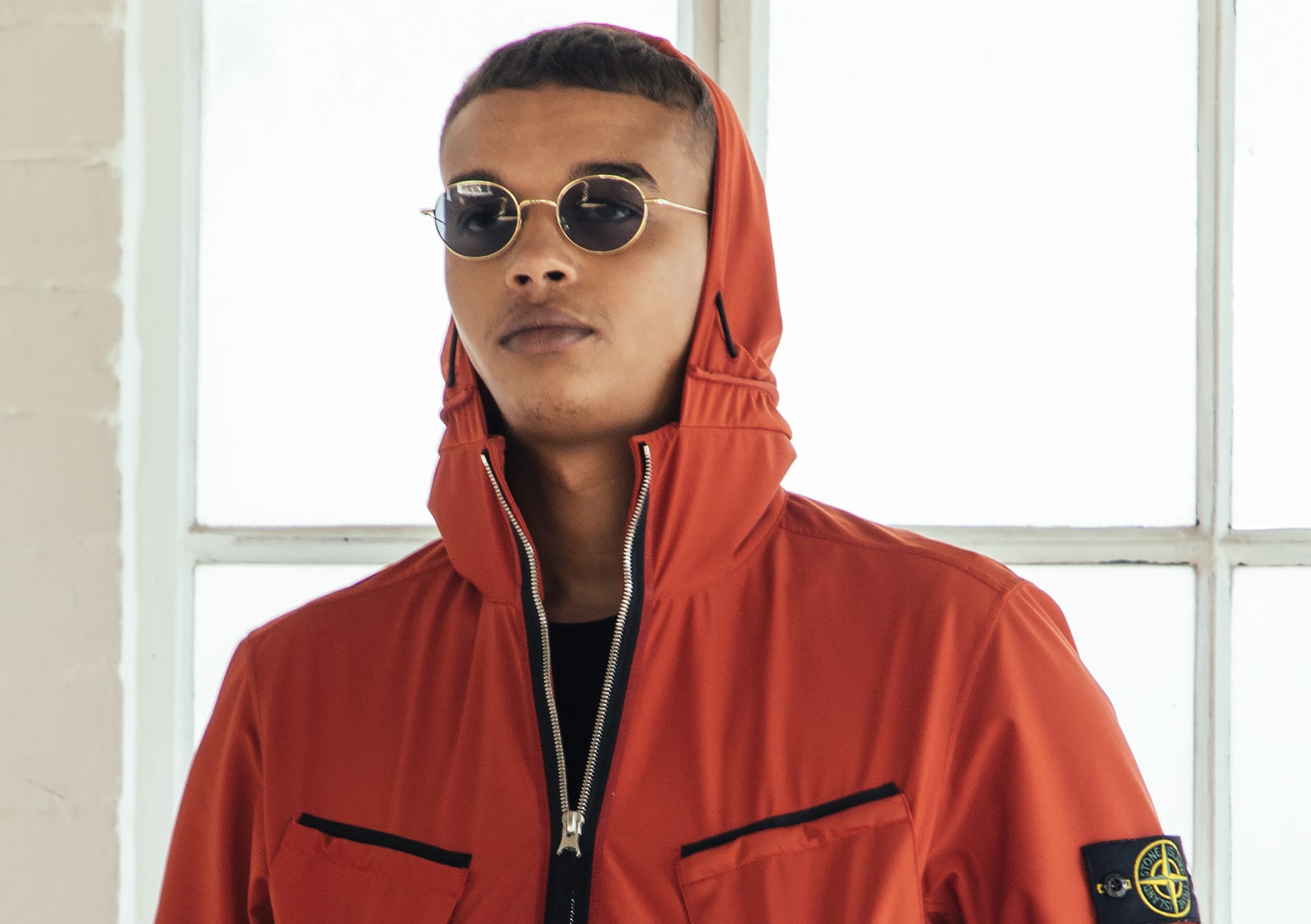 Quietly plugging away, Manchester rapper Mastermind enjoyed a steady rise in 2019 as hit single "Wave Time" spread far and wide, followed by a string of solid follow-ups to close out the year. Combining melodic, free-form verse with strained, emotive, Auto-Tuned-vocals, his sound is closer to US contemporaries Polo G, Lil Tjay, and Roddy Ricch—the common thread being the need to colour the detailed emotions of street life beyond the rigid boundaries of street rap. Revealing that he was homeless this time last year, it's been quite the turnaround for the rapper of Welsh, Somali and Yemeni heritage. Currently signed to Columbia imprint Pitched Up, we're expecting more greatness in 2020. —Tobi Oke
SmuggzyAce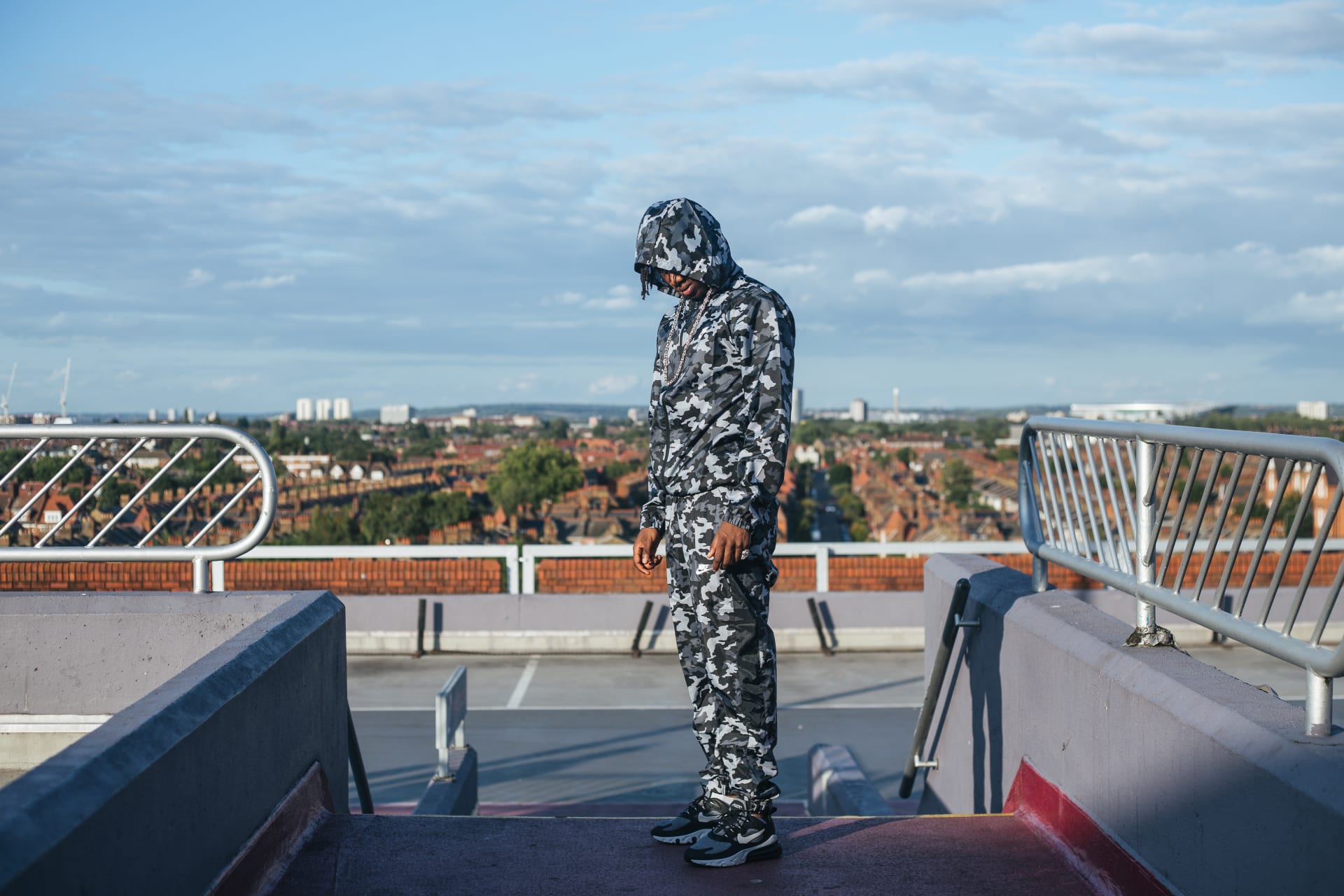 Birmingham's SmuggzyAce has become integral in putting his city on the UK drill map, and his presence is nothing short of unique. Riding off the heat of his ambitious debut project, 2018's SHHMOKEY, SmuggzyAce—with his cartoonish delivery and on-point beat selection—went on to link up with Kenny Allstar for a Mad About Bars freestyle, collaborate with Kwengface, Latts and Berna, and drop street smashes in "Season" and "Obbo On Me". In 2020, SmuggzyAce is set to build on his momentum while continuing to be a spokesman for regional drill. —Ethan Herlock
Original article from Complex magazine UK